The East Providence Public Library has been hosting book clubs for over 30 years! Each book club meets at least once a month. New members are always welcome.  Here are the titles we will discuss this fall.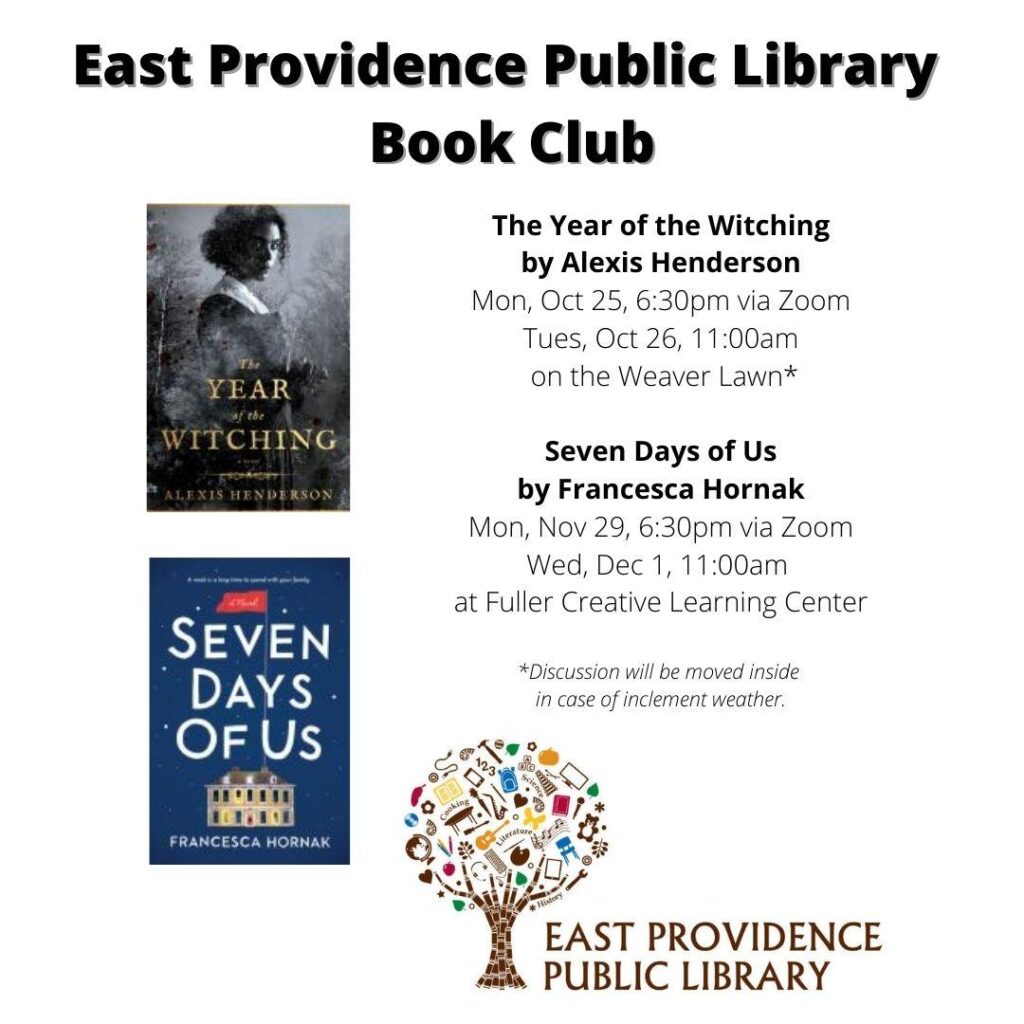 Register here to sign up for "The Year of the Witching"
Come in to Weaver Library to pick up a copy of the book or download it from eZone. If you have any questions or would like a large print copy, call us at 434-2453.
---

Prior Books
Word Clouds: Words that book club members have used to describe past book club titles.
Last year's books