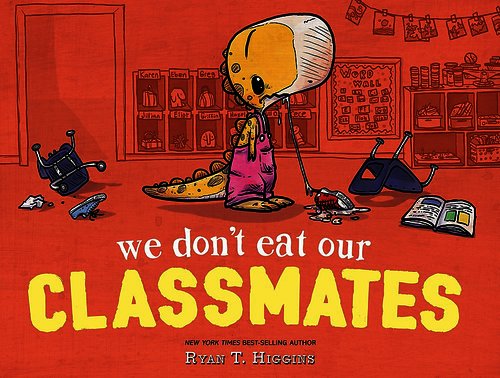 View Calendar
September 21, 2022 3:45 pm - 4:45 pm
The StoryWalk® Project is a way for families to get outside and be active while engaging with literacy. Follow the StoryWalk® posts around the Weaver Library lawn to get moving and get reading!
This month: 'We Don't Eat Our Friends' by Ryan T. Higgins.
Join us for our kickoff party on Wednesday September 21 at 3:45pm. We'll have Dinosaur snacks, music and a special visit from a T-Rex!
Related upcoming events
December 5, 2022 3:30 pm - December 5, 2022 4:30 pm

Pick your fabric and ribbons, get some custom embroidery, and sew your very own holiday stocking! Ages 5+ all skill levels welcome.

Register by completing the form below.  

December 6, 2022 3:45 pm - December 6, 2022 4:45 pm

Nothing says holiday joy quite like something handmade. Spread the joy by making your own holiday cards at Weaver! Join us Tuesday, December 6th at 3:45pm. We'll provide all the materials, you bring your holiday magic!

For ages 3+.

December 7, 2022 4:00 pm - December 7, 2022 4:30 pm