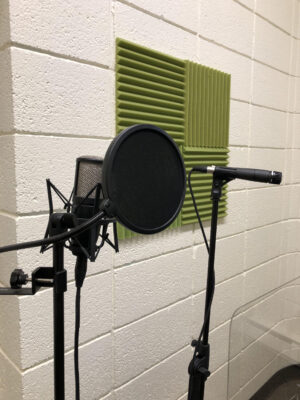 View Calendar
Interested in recording music, a podcast, audiobook, or something else? Register today to see Fuller's recording studio in action! You will learn about the equipment and software so you can make an appointment to use the studio at a later date. Register by completing the form below. 
Recording Studio Demo
Please register each participant separately.
Related upcoming events
October 3, 2022 10:00 am - October 3, 2022 11:00 am

Enjoy free coffee and refreshments at each branch of the East Providence Library on (non-holiday) Monday mornings. Connect with others and make new friends. Children's activities and supervision will be provided. Join us on:

1st Monday of the month at Fuller Creative Learning Center

2nd Monday of the month at  Riverside Library

Last Monday of each month at Weaver Library.

Dates will be adjusted for Monday holidays. No registration required. Brought to you in partnership with East Providence Prevention Coalition and EP Health Equity Zone. For more information, call (401) 435-1923.

October 4, 2022 2:00 pm - October 4, 2022 3:00 pm

Make your own hair scrunchie! Match it to your Halloween costume, or just make the scrunchie of your dreams. Bring your own fabric and embellishments or use some of ours, elastic will be provided.

Register by completing the form below. 

October 4, 2022 5:30 pm - October 4, 2022 7:30 pm

The knit and crochet group meets on Tuesday nights from 5:30pm to 7:30pm. Bring your project and chat with others.

While this is not an instructed class there are plenty of people willing to teach.

All skill levels welcome.