View Calendar
August 10, 2022 2:00 pm - 3:00 pm
Learn all about Rhode Island owls and meet one too during a visit from the Audubon Society of Rhode Island!
Wednesday August 10, 2 pm.
For children ages 5+.  Registration required. 
(The statewide Rhode Island Summer Reading Program is supported by the RI Office of Library and Information Services with funds from the Institute of Museum and Library Services.)
Please register below!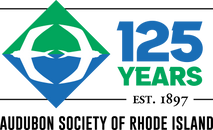 (Click on the submit box after filling out the form. Then scroll down the page again. You should see the message "Thanks for registering!"  This is your confirmation that you have registered correctly. To enter another name, go back to the calendar page and click on the event again.)
This program is full. Please call the library at 401-433-4877 to be placed on the wait list.
Related upcoming events
August 15, 2022 10:30 am - August 15, 2022 11:15 am

Drop by Fuller Monday mornings for themed learning activities. Children can explore a variety of centers such as: sensory exploration, numbers, letters, fine motor, pretend play and more. No registration required. 

August 15, 2022 4:00 pm - August 15, 2022 6:00 pm

Kids can drop in to read to our favorite Cocker Spaniel Danny at Weaver Library on Monday, August 15, 4:00-6:00. Listening to kids read is one of Danny's favorite activities! Parents, bring your child for stress-free reading practice.

Studies have found that reading aloud to dogs improved children's attitudes toward books and increased their confidence. Dogs, relaxed and nonjudgemental, seem to help even struggling readers enjoy a book.

Registration is not necessary.

August 18, 2022 3:00 pm - August 18, 2022 4:30 pm

Free ice cream cones for all ages!