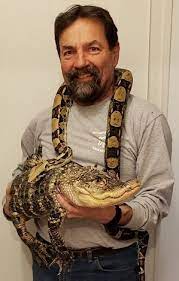 View Calendar
Wednesday, April 21, 2021 6:30 pm - 7:30 pm
Meet Dave's animal friends including turtles, lizards, snakes, amphibians, and a few furry animals.
The goal of Animal Experiences is to help children and adults learn about, explore, and develop a deep appreciation for reptiles, amphibians, and other small animals without being afraid of them.
Register below, up to an hour before program start time, to receive a Zoom link.